Ziostos
Astrographical
Region

Core Worlds

Sector

Aurek

Sun(s)

1

Orbital Position

4 of 11

Moons

2

Distance from Core

~14,000 light-years

Rotation Period

24.7 Standard hours

Orbital Period

369 local days

Physical
Class

terrestrial

Equatorial Diameter

13,783 km

Atmosphere

breathable

Climate

temperate

Gravity

1.3x standard

Primary Terrain

mountains
heavy forest
fertile plains

Surface Water

68% surface (24% fresh, 44% salt)

Societal
Native Species

Human (Korribanosian colonists)
Human Force sensitives (refugees)

Primary Language(s)

Galactic Basic

Government

Colony of the Korribanosian Empire

Population

~24.7 million

Demonym

Ziostosian

Major Cities

Ziost City

Affiliation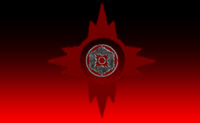 Ziostos is the first off-planet colony of Korribanos. The colony is governed by Davros Korban, who, sometime in 9 NE, was manipulated by an agent of the Organization into allowing the terrorist group to maintain a secret presence on the planet.
Ad blocker interference detected!
Wikia is a free-to-use site that makes money from advertising. We have a modified experience for viewers using ad blockers

Wikia is not accessible if you've made further modifications. Remove the custom ad blocker rule(s) and the page will load as expected.