United Chinese Alliance 中華聯盟 (UCA)

Logo of the UCA

Map of area around China

Official Name

United Chinese Alliance 中華聯盟

Motto
""
Formation
2008-12-07
Type
IGO
Legal status
Association
Purpose/focus
Peacekeeping, Humanitarian, Trade
Region served
Worldwide
Membership
Chinese affiliated nations, Non-Chinese observer nations
Official languages
English, 中文
Secretary General
Andy Koo
Main organ
Assembly
Affiliations
Asian Alliance
Federal Republic of China
Staff
7
Website
Nations Alliance
Facebook Group
Former name
Chinese United Nations
中華聯盟 United Chinese Alliance
Logo by Wei Qiu [1]
Background
Edit
United Chinese Alliance is a supranational organization representing the international interests of Chinese and those who wish to co-operate with the Chinese. It is a world organization akin to the United Nations, with an equivalent purpose to ensure peace and prosperity amongst the Chinese people and their neighbours.
General Secretary:
Edit
Mutual Co-Operation Council:
Edit
Objective 1:
Edit
To guard the interest of the Chinese people and to defend the Chinese culture from invasion.
Objective 2:
Edit
To defend all member nation from attacks by foreign powers.
Objective 3:
Edit
To create a trading network that benefits all member nations.
The terms of membership:
Edit
As a member of United Chinese Alliance, you shall not attack political ideology of another member, if found doing so, you will be expelled from UCA.
UCA members cannot make another fellow member enemies, if found doing so, they will be expelled from UCA.
Members of UCA should actively promote UCA to other Chinese Nations.
Upon joining UCA, you should add all other members as an ally.
If a fellow member of the UCA is being attacked, all other members should aid him/her in the war.
Regulations for observers:
Edit
No voting power for observers.
UCA has no obligation to protect the countries of observers, but members can choose to aid them if they wish.
Current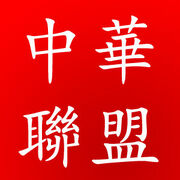 Ad blocker interference detected!
Wikia is a free-to-use site that makes money from advertising. We have a modified experience for viewers using ad blockers

Wikia is not accessible if you've made further modifications. Remove the custom ad blocker rule(s) and the page will load as expected.