Select Police Force (S.P.F)

Coat of Arms

Active

1973 - Present

Type

Special Operations

Role

Paramilitary unit, Domestic Counter-Terrorism and Law Enforcement

Country

Part of
The Select Police Force (S.P.F) is an elite paramilitary tactical unit of the Royal Metropolitan Police of the Royalist Kingdom. They are trained to perform high-risk operations that fall outside of the abilities of regular officers. Their duties include performing hostage rescues and counter-terrorism operations, serving high risk arrest and search warrants, subduing barricaded suspects, and engaging heavily-armed criminals. A SPF team is often equipped with specialized firearms including assault rifles, submachine guns, shotguns, carbines, riot control agents, stun grenades, and high-powered rifles for snipers. They have specialized equipment including heavy body armor, ballistic shields, entry tools, armored vehicles, advanced night vision optics, and motion detectors for covertly determining the positions of hostages or hostage takers inside of an enclosed structure.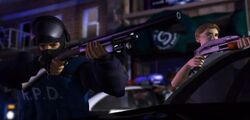 SPF officers are selected from volunteers within their law enforcement organization. Depending on the department's policy, officers generally have to serve a minimum tenure within the department before being able to apply for a specialist section such as SPF. This tenure requirement is based on the fact that SPF officers are still law enforcement officers and must have a thorough knowledge of department policies and procedures. SPF applicants undergo rigorous selection and training. Applicants must pass stringent physical agility, written, oral, and psychological testing to ensure they are not only fit enough but also psychologically suited for tactical operations.
SPF duties
Edit
SPF duties include:
Hostage rescue
Crime suppression
Perimeter security against snipers for visiting dignitaries
Providing superior assault firepower in certain situations, e.g. barricaded suspects
Rescuing officers and citizens captured or endangered by gunfire
Countering terrorist operations in cities
Resolving high-risk situations with a minimum loss of life, injury, or property damage
Resolving situations involving barricaded subjects (specifically covered by a Hostage Barricade Team)
Stabilizing situations involving high-risk suicidal subjects
Providing assistance on drug raids, arrest warrants, and search warrants
Providing additional security at special events
Stabilizing dangerous situations dealing with violent criminals (such as rapists, serial killers or gangs)
Armed patrols
SPF equipment
Edit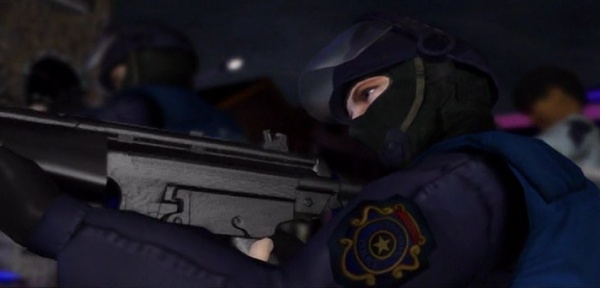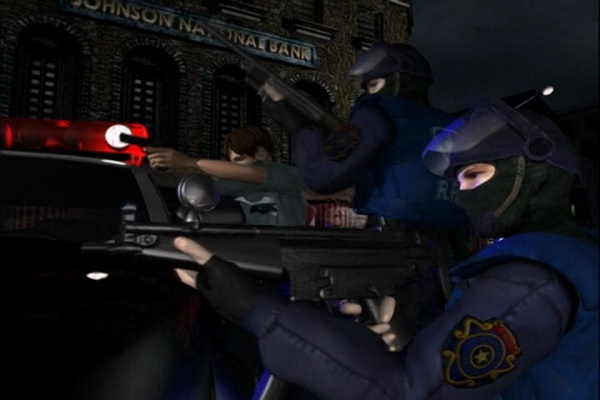 SPF teams use equipment designed for a variety of specialist situations including
close quarters combat
(CQC) in an urban environment. The particular pieces of equipment vary from unit to unit, but there are some consistent trends in what they wear and use.
While a wide variety of weapons are used by SPF teams, the most common weapons include submachine guns, assault rifles, shotguns, and sniper rifles.
Semi-automatic pistols
Assault Rifles:
- Colt M4A1 x 5,56mm
- Heckler&Koch G36 x 5,56mm
Submachines Guns:
- Heckler & Koch MP5A3 x 9x19mm Parabellum
- Heckler & Koch UMP40 x 9x19mm Parabellum
Shotguns:
- Remington Model 870
- Benelli M4
Semi-automatic pistol
- Heckler & Koch USP x 9mm
- Beretta 92 x 9mm
-
Ad blocker interference detected!
Wikia is a free-to-use site that makes money from advertising. We have a modified experience for viewers using ad blockers

Wikia is not accessible if you've made further modifications. Remove the custom ad blocker rule(s) and the page will load as expected.